The Difference Between Owned, Earned & Paid Media
THE DIFFERENCE BETWEEN EARNED, OWNED & PAID MEDIA
We will be exploring the difference between types of media and looking at how each of them are beneficial for both your content strategy and ultimately your inbound marketing.

An effective content strategy doesn't rely on only one tactic. Generating qualified leads requires you to regularly publish compelling, valuable content, explore guest blogging opportunities, identify co-marketing campaigns, and devise a strategy for promoting said content.
What is Owned Media? 
 Owned media are the assets your brand has full control over. For example, your website, blog and social media channels.These are the places you should be creating valuable content providing value to your leads as they move down the sales funnel.   This content should be unique to your brand. Make it yours. This is what's going to set you apart from your competitors.  Your owned media is what you have full control over. You should be using this to your advantage.  Answer helpful relevant questions, for the right people, at the right time in the buyer's journey. At the end of the day, this content can help leads determine whether your brand is right for them, and whether they want to work with you.  Note, owned media will consume the majority of your time. Creating and brainstorming thought provoking articles.  The output matches your input. The more time you put in to this stage of the process, the better the response will be.  Content marketing gets three times more leads than paid search advertising.  There are six different type of owned media:
Blog posts
Case Studies
Emails
Social media posts
Whitepapers & E-books
Video
What is Earned Media?
Put simply, earned media refers to media exposure you've earned through word-of-mouth.
Whether it was the amazing content you've distributed, your SEO efforts, the customer experience you've delivered or a combination of all three. Earned media refers to the recognition you receive as a result of your amazing content.
Earned media doesn't just have to come directly from you, content or quotes to external industry publications are a powerful tool. Whether you're receiving mentions on external sites or you've earned an opportunity to contribute to them regularly.
External publications help fuel the top of your funnel and introduce you to new leads.
A big driver behind earned media, if the increase in credibility, someone who isn't paid by your company believes enough in your products, insights.
Typically, this comes in the form of: mention, quote, or promote your brand's content on their own platforms.
This speaks volumes to a prospective clients.
"92% of people trust recommendations from individuals over brands."
Here is the power of reviews and earned media.
The Content Marketing Institute have written a piece on 3 Earned Media Strategies for Content Marketing Plans.
There are five different types of earned media:
Press mentions
Positive reviews
Reposts
Recommendations
Contributing thought leadership content to industry publications.
What is Paid Media?
Paid media serves as a method for promoting content and driving exposure.
To get the most out of paid media you should be using it to promote your earned media. Paid Media is about amplifying the media you have already invested heavily in.
Paying to promote content creates exposure and pushes your content to a defined audience. Usually defined by your buyer persona.
Need some help building your buyer persona? Head over to Hubspot- the experts. 
Remember to think about where your buyer persona is likely to be hanging out.
For example Google Adwords is likely to be the most suitable starting position In 2017, Google accounted for over 79% of all global desktop search traffic, chances are your target client will be part of that 79%.
There are six types of paid media: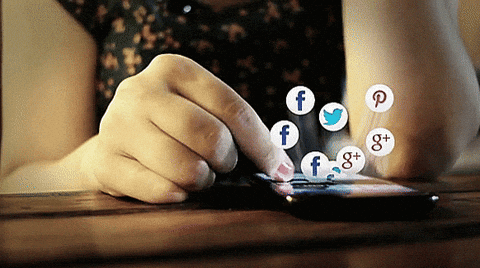 How to implement the three types of media in to your inbound marketing strategy
A comprehensive and effective content strategy includes a healthy mix of earned, owned and paid media.
Content is a fairly general term. But now you know the differences between earned media, owned media, and paid media.
Do not use these in isolation to one another. They combine to be a comprehensive inbound marketing strategy to deliver more leads directly to you.
Your content strategy is your secret weapon and crucial part of your inbound marketing strategy.
Utilise your content to engage and nurture your prospects, leads and customers all the way through the buyer's journey – After all 67% of the buyer's journey is digital.
Learn how best to build your content strategy.